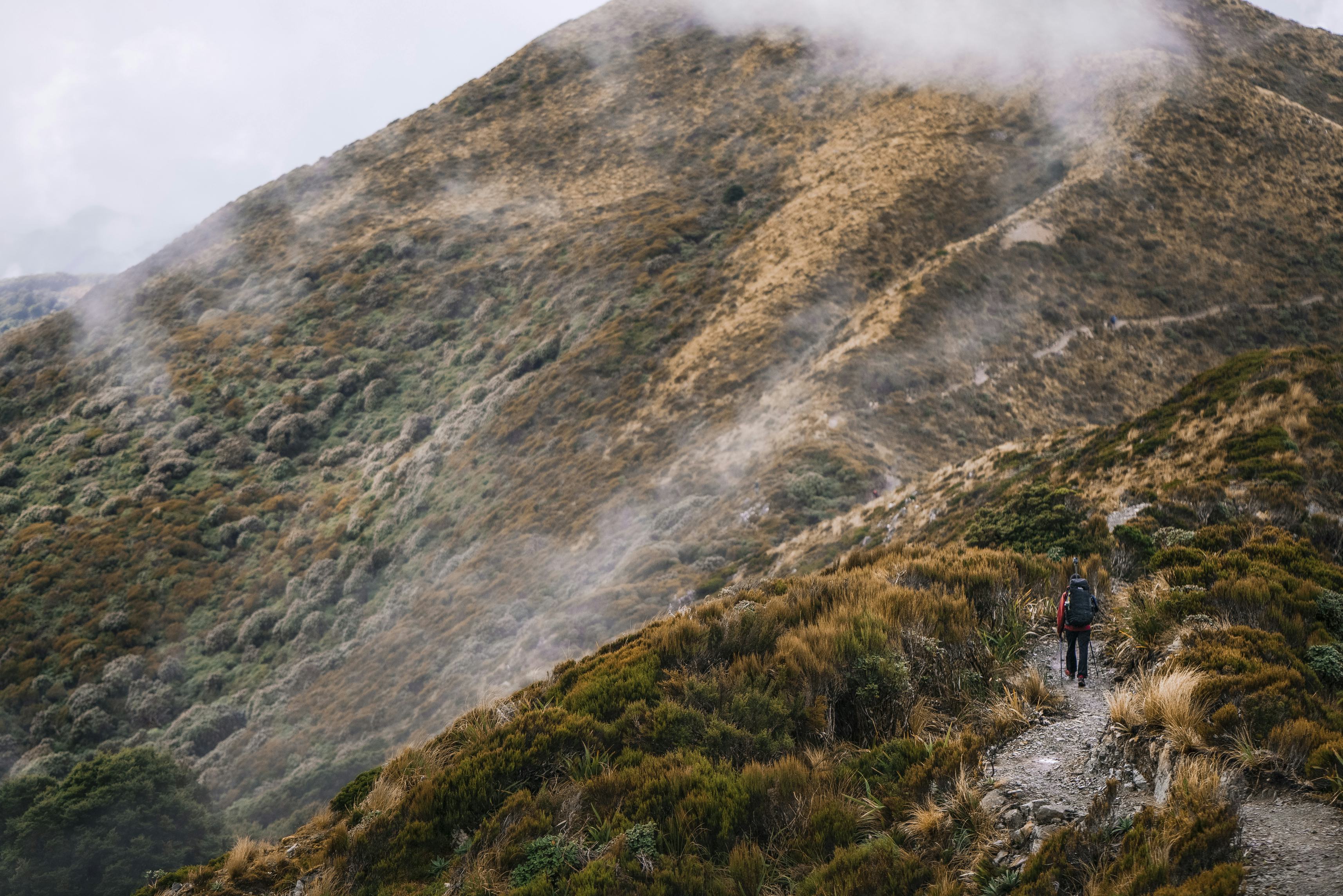 Terms of Use
This website is operated by KMD Brands Limited and its related entities. In these Terms of Use ("Terms") 'we', 'us', 'our' and 'KMD' refers to (and these Terms apply to) KMD Brands Limited and all of its subsidiary companies including Kathmandu Limited, Kathmandu Pty Ltd, Rip Curl Group Pty Limited and Oboz Footwear LLC (the "KMD Group").
Acknowledgement & Acceptance
Your use of this website, and any services provided through it ("Services"), are subject to these Terms and all applicable laws. By accessing and interacting with this website or using the Services, you accept these Terms. If you do not agree, you must refrain from accessing and browsing this website or using any of the Services. Without limiting our other rights and remedies we may refuse to supply any product or Service, and we may deny access to this website, to anyone who breaches these Terms.
All rights not expressly granted to you in these Terms are reserved.
We may amend these Terms at any time without notice to you, and it is your responsibility to monitor this website for changes. Amendments will come into effect from the date they are published on this website. The updated version of these Terms will supersede all prior versions. You can view the most current version of these Terms at any time by visiting this page.
Access and Use of Material on this Website
Your access to this website and the Services is on the following terms:
You may only access and use this website and the Services in accordance with these Terms;
You may only access parts of this website that are designated for unrestricted public access;
You may only save a local copy of, or print material posted on this website for your own information or research, or to inform others about this website;
You may not reproduce, duplicate, copy, sell, re-sell, adapt, transmit in any form by any process (graphic, electronic or mechanical, including further copying, recording, or caching by a storage or information retrieval system, or download accelerator) or otherwise exploit any part of this website for any commercial purpose;
You must not post or transmit to this website any illegal, threatening, abusive, defamatory, obscene or indecent information or material of any kind, or encourage any other person to do so;
You must not knowingly post or transmit or permit the posting or transmission of any material to this website which contains a virus;
You must not post or transmit any material to this website which breaches any laws relating to a person's right to privacy or the export of personal information, or personal information about another person without their consent; and
You must take your own precautions to ensure that whatever you select from this website is free of viruses or anything else that may interfere with your or any third party's computer systems.
We reserve the right to refuse access or edit or delete material posted by you in contravention of these Terms.
Disclaimers
We will endeavour to ensure that information provided through this website is accurate and current. However we cannot, and do not, represent or warrant the accuracy, adequacy, completeness of information on this website or that it is up to date.
We do not accept responsibility for any loss suffered as a result of reliance on the accuracy, adequacy, completeness or currency of information on this website.
We do not warrant that access to this website will be uninterrupted or error-free, that defects will be corrected or that the site or the server that makes it available are free of viruses, bugs or anything similar that may impact the functionality, accuracy and/or reliability of the website. We will not be responsible or liable to you for any loss of content or material uploaded or transmitted through the website.
You acknowledge that despite reasonable precautions on our part, there is a risk of unauthorised access to or alteration of your transmissions or data or of the information on your computer or this website. We do not accept any responsibility or liability for any losses that you may sustain as a result of any such activity.
Limitation of Liability
To the fullest extent permissible at law, we disclaim all responsibility for any damages or losses (including, without limitation, financial loss, damages for loss in business projects, loss of profits or other economic losses) whether arising in contract, tort or otherwise from the use of, or inability to use, this website or any material appearing on this website, or from any action or decision taken as a result of using this website or any such material.
Third Party Websites
We are not responsible for any information that does not originate directly from us, for any links we provide to third party sites ("Third Party Websites"), or for information or goods or services at or accessible from those Third Party Websites. This includes the content of third-party advertisements appearing on this website and links to Third Party Websites. These are provided for convenience only and may not remain current or maintained. The appearance of advertisements for third parties or links to Third Party Websites on this website is not to be construed as an endorsement, approval, recommendation or preference by us of the owners or operators of those Third Party Websites, or of any information, goods or services referred to or offered on those sites or otherwise posted on this website. Responsibility for any of that content rests solely with those third parties.
No links may be made to this website without our prior written consent. Applications for consent must be made to the Company Secretary, KMD Brands Limited, PO Box 1234, Christchurch, New Zealand.
Intellectual Property Rights
The content displayed on this website is protected by copyright and other laws in New Zealand, and under similar laws and international conventions globally. You acknowledge and agree that all copyright and other intellectual property rights that may subsist in the content available through this website including text, images, graphics, photographs, video, logos, sounds, layout, designs, software, source code, belong to us (or, where relevant, to our licensors). Except as permitted by these Terms, or with our prior written permission, you may not: in any form or by any means:
use, copy, modify, adapt, reproduce, store, embed, distribute, print, display, perform, publish, or transmit in any way any works contained in any part of this website; or
commercialise any information, products or services obtained from any part of this website.
Except where otherwise specified, any word or logo to which the "™" symbol is attached is a trademark, and any to which the "®" mark is attached is a registered trade mark. You must not use or reproduce or allow anyone to use or reproduce those trade marks for any reason without our prior written permission in each case. If you use our trademarks, you must include a statement attributing ownership of that trade mark to us. Any other trademarks we use are used with the permission of their respective owners.
You must not remove any copyright, trade mark or any other intellectual property notice from any material accessible on this website.
Termination or Suspension
We may at any time and without notice:
Change the format and content of this website and/or any Services;
Stop providing, suspend or restrict your access to this website or any Service if you do not comply with any obligation you have to us (whether under these Terms or otherwise); or
Stop providing or suspend the operation of this website and/or the Services (in whole or in part).
No such action will affect any of our rights or your responsibilities under these Terms or otherwise, including any disclaimer.
Privacy
Where we collect personal information about you as a result of your accessing and using this website, our Privacy Policy will apply to that information. Accordingly, these terms of use must be read together with our Privacy Policy.
General
Each term of these Terms is separately binding. If for any reason any term is not effective or binding all other terms remain effective and binding.
If we do not exercise or enforce any right available to us under these Terms or otherwise arising at law or in equity, this does not constitute a waiver of those rights.
These Terms (and the provision of products and services by us) are governed by and to be interpreted solely in accordance with the laws of New Zealand. In the event of any dispute arising in relation to these Terms or their subject matter, the New Zealand courts will have non-exclusive jurisdiction over such dispute.
We make no representations or warranties as to whether or not the information or Services available from this website are appropriate or available for use in other countries. If you choose to access this website from outside New Zealand you are responsible for compliance with applicable local law.