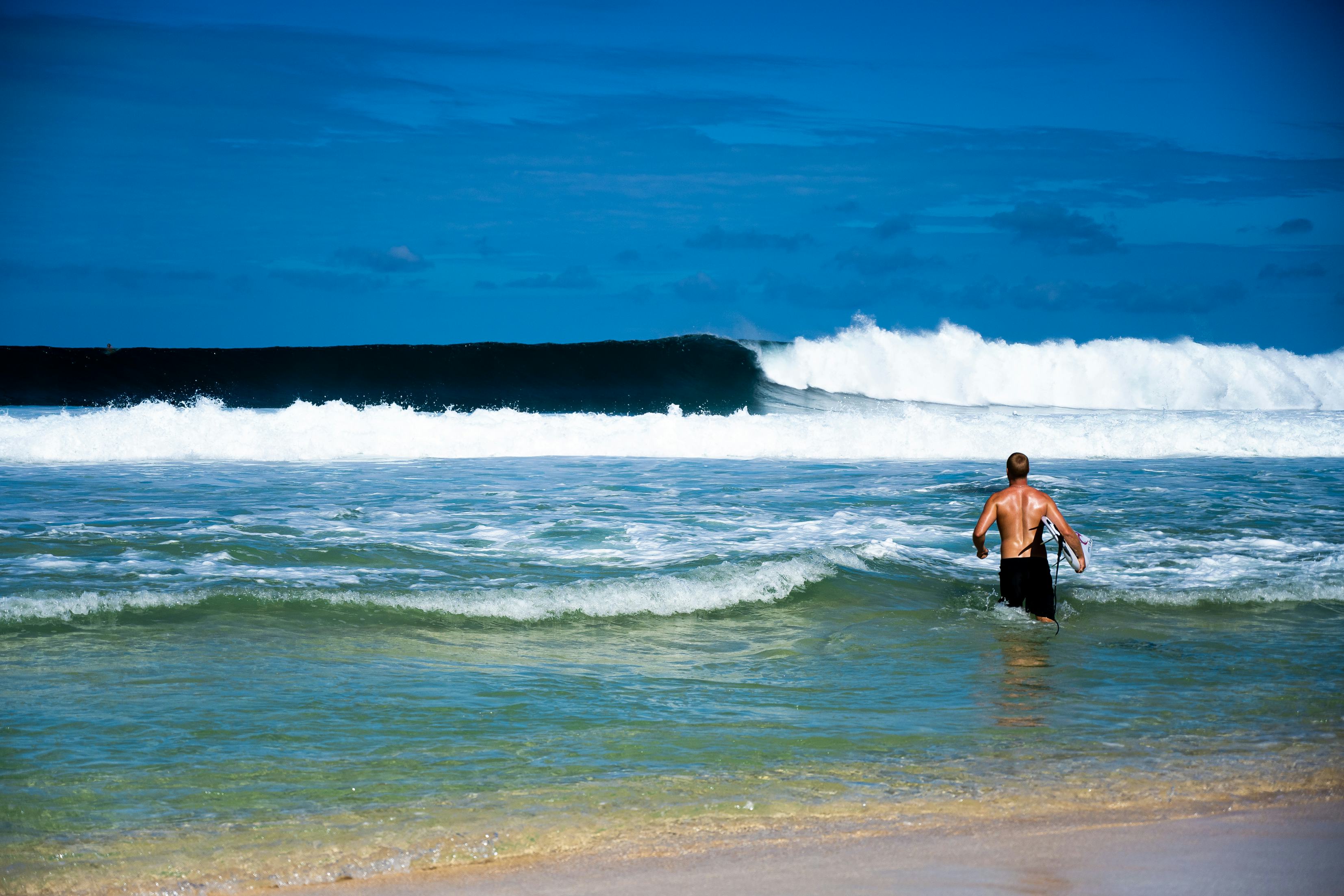 Privacy Notice
KMD Brands Limited ("KMD") is committed to protecting the privacy of your Personal Information (defined below). We manage your Personal Information in an open and transparent way.
KMD is bound by this Privacy Notice and the requirements of applicable privacy laws which regulate how we may collect, use, disclose and store Personal Information. In some jurisdictions, these laws also specify how individuals may access and correct Personal Information held about them.
For the purposes of this Privacy Notice, "Personal Information" means information or an opinion about an identified individual (or an individual who is reasonably identifiable), whether true or not, or recorded in a material form or not.
In this Privacy Notice 'we', 'us', 'our' and 'KMD' refers to (and this notice applies to) KMD Brands Limited and all of its subsidiary companies including Kathmandu Limited, Kathmandu Pty Ltd, Rip Curl Group Pty Limited and Oboz Footwear LLC (the "KMD Group").
By visiting our website upon which a link to this Privacy Notice is displayed and/or providing your Personal Information to us, you consent to the terms and conditions in this Privacy Notice, unless you tell us to the contrary.
Information we may collect from you
KMD collects Personal Information about you directly from you (or from your authorised representative), when you:
complete an online form on our website or with a third party through a link from our website;
visit and browse our website;
complete a hard copy form;
create an online account through our website; or
contact us by telephone, mail, email or online.
The information you give us may include your name, address, email address and phone number. With regard to your visits to our website, we may automatically collect technical information, including the Internet protocol (IP) address used to connect your computer to the Internet, your login information, and statistical information about visits to pages on the site, the duration of individual page view, the paths taken by you through the site, data on your screen settings and other general information. The nature of the information collected will depend on the purpose for which it is being collected. If you provide us with information about any third party, you must obtain that person's permission to give us the information and inform them that you have given the information to us.
We may also collect Personal Information about you from a third party or a publicly available source, but only if you have consented to such collection, or would reasonably expect us to collect your Personal Information in this way. We are also working closely with third parties (including, for example, business partners, sub-contractors, advertising networks, analytics providers, search information providers) and may receive information about you from them. We may combine this data with other information collected through the website.
KMD only collects Personal Information for purposes that are directly related to our business activities and corporate service functions, and only when it is necessary for or directly related to such purposes.
If you provide your Personal Information to a third party via a link from the KMD website, that information is collected and managed by that third party. You should familiarize yourself with their privacy notice prior to deciding whether you wish to provide them with your information.
How does KMD use your Personal Information?
We use your Personal Information for a variety of reasons including to:
carry out our obligations to provide information, services or products to you;
communicate with you, to answer your inquiries and deliver customer service to you;
provide you with information (including promotional material and news) where you agree to receive such information;
maintain and improve customer services;
facilitate your interaction with us on our website;
meet our legal obligations;
analyse usage of this website;
carry out internal functions including training; and
conduct marketing research and analysis.
You may visit our website without providing Personal Information, but you should be aware that we may not be able to provide you with some of the services and/or products you are seeking if we do not have certain Personal Information.
Under what circumstances does KMD disclose your Personal Information?
In the course of conducting our business and providing information, products or services to you, we may disclose your Personal Information when one of the following applies:
you have consented to the disclosure;
we sell, buy, reorganize, merge, or dissolve businesses or assets;
we engage another company or organization to perform certain business-related functions, including web hosting, maintaining databases, research or marketing activities, provided that such companies and organizations will only receive the Personal Information (if any) necessary to allow them to perform their specific functions and we will take reasonable steps to ensure such companies and organizations appropriately protect and respect the privacy of your Personal Information;
you would reasonably expect, or have been told, that your information is passed to those individuals, bodies or agencies; or
it is otherwise required or authorised by law or we believe it is necessary to (i) comply with a legal obligation, (ii) protect and defend our rights or property, (iii) act in urgent circumstances to protect the personal safety of our users or the public, or (iv) protect or defend against legal liability.
Who do we disclose your Personal Information to?
We may disclose your Personal Information to:
another member of the KMD Group;
professional advisers (such as lawyers or auditors);
third party agents or contractors with whom we contract in the ordinary course of business (e.g. web hosting and database service providers or other service providers);
selected organisations authorised by KMD to conduct research or marketing activities;
analytics and search engine providers that assist us in the improvement and optimisation of our websites;
upon lawful request from law enforcement agencies or government authorities; and
any persons acting on your behalf including those persons nominated by you, executors, trustees and legal representatives.
Direct marketing
We will only use or disclose your Personal Information for direct marketing purposes if you have provided your information for that purpose (e.g. by agreeing to receive marketing emails) or if you have provided consent for your information to be used in this way. From time to time, we may contact you with information about products and services offered by us and our related entities and our business partners, which we think may be of interest to you. When we contact you, it may be by mail, email or SMS. We may also provide targeted marketing to you whether directly or through online advertisement networks such as those operated by Google, based on your viewing activity of our website. For more information, see "Cookies/Tracking Technology" below.
When we use or disclose your Personal Information for the purpose of direct marketing, you can request not to receive direct marketing communications by clicking the "unsubscribe" link in any email (also known as 'opting-out') and we will comply with your request to 'opt-out' of receiving further communications within a reasonable timeframe.
You can opt out of receiving targeted advertising derived from your viewing habits by selecting from your browser's privacy or security settings to reject, delete or block (as the case may be) the cookies or web beacons used by us in order to conduct such targeted marketing.
KMD will only ever send marketing materials with your consent, and you can ask to be removed from our marketing lists at any time by contacting us at [email protected].
Does KMD disclose your Personal Information to overseas recipients?
In some circumstances, KMD may disclose your Personal Information to overseas recipients. If this occurs, we take steps as are reasonable in the circumstances to ensure that the overseas recipient does not breach the relevant privacy laws in relation to that information. We share information between our businesses, located in Australia, New Zealand, the United Kingdom, the European Union and the United States. Sometimes we use third party platforms and services to provide web support, send marketing messages, or deliver information. These services are hosted and managed by organisations other than ourselves, and some of these services are hosted overseas. We use products and services maintained in Australia, New Zealand, the United Kingdom, Israel, China and the United States. Your Personal Information may be stored in a secure and encrypted form overseas (e.g. in data storage and cloud computing facilities operated by us (or by third parties on KMD's behalf)).
Data quality and security
We will take reasonable steps to ensure that your Personal Information is stored securely and is protected from misuse and loss and from unauthorized access, modification or disclosure. We have a range of systems and communication security measures, as well as the secure storage of any hard copy documents. Access to your Personal Information is restricted to those properly authorized to have access. We keep your Personal Information for as long as it is required to provide you with the products, services or information you requested from us and to comply with legal requirements. If we no longer require your Personal Information for any purpose, including legal purposes, we will take reasonable steps to securely destroy or de-identify your Personal Information.
Our websites are professionally hosted and operate in a secure environment. You should however be aware that there is always an inherent risk in transmitting your Personal Information via the Internet.
Children's Personal Information
We do not knowingly collect Personal Information from children under the age of 16. If you are under the age of 16, please do not submit any Personal Information through our website. We encourage parents and legal guardians to monitor their children's Internet usage and to help enforce our Privacy Notice by instructing their children never to provide Personal Information through our website without their parent's or guardian's permission. If you have reason to believe that a child under the age of 16 has provided Personal Information to KMD through our website, please contact us, and we will endeavour to delete that information from our databases.
Cookies/tracking technology
Cookies are pieces of information that a website transfers to your computer for record-keeping purposes. The information collected may be used by KMD to improve your experience on our website.
We may also use web beacons, embedded in our website's web pages, that work in conjunction with cookies to notify us what web pages on our website are visited by a particular IP address (including by reference to domain name), computer or device, the date and time of visit to our site, the duration of individual page views, information downloaded, hyperlinks selected and paths taken by the visitor through the site, the visitor's screen settings and other general information. That information will be collected either by us directly or by a service provider contracted for that purpose. By measuring how you interact with our website in this way, we may provide targeted marketing to you, based on your viewing activity of our website, whether directly or through online advertisement networks such as those operated by Google.
Passwords
Where we have given you (or where you have chosen) a password which enables you to access certain parts of our site, you are responsible for keeping this password confidential. We ask you not to share a password with anyone.
How you can request access to, or correction or deletion of your Personal Information
You can request access to the Personal Information we hold about you at any time, and we will provide you with that information unless we are prevented by law from giving it to you. If we are unable to give you access to the information you have requested, we will give you reasons for this decision when we respond to your request. You will not be charged for accessing your information, although to the extent permitted by law we may charge the reasonable cost of processing your request, including photocopying, administration and postage. We will advise you of any fee payable before we process your request.
If you believe that your Personal Information is not accurate, complete or up to date or you wish to request the deletion of any Personal Information that we hold, please email [email protected].
Changes to our Privacy Notice
This privacy notice is effective from 16 March 2022. From time to time, our Privacy Notice will be reviewed and, if appropriate, updated. If any changes are made to this notice, these will be posted on our website. If you use our website after the revised Privacy Notice is updated, you will be bound by it.
How to contact us with privacy questions or concerns
If you are have queries, concerns or complaints about the manner in which your Personal Information has been collected or handled by KMD or would like to request access to or correction of the Personal Information we hold about you, please write to:
Company Secretary, KMD Brands Limited, PO Box 1234 Christchurch 8140, New Zealand or email us at [email protected]
If you consider your privacy concerns have not been resolved satisfactorily by us, or you wish to obtain more information on privacy requirements, you can contact:
Australia Office of the Australian Information Commissioner on 1300 363 992 or visit their website at oaic.gov.au
New Zealand Privacy Commissioner (New Zealand) on 0800 803 909 or visit their website at privacy.org.nz